WHAT IS TIE?
The Test of Interactive English (TIE) is designed specifically to meet the needs of all students coming to Ireland to learn and improve their English. It is intended for learners on either long or short courses, with the results issued within 30 working days of the test being taken. TIE is designed to assess learners' communicative and interactive skills in both predictable and spontaneous situations. It assesses the students' level of language ability in speaking and writing, with the receptive skills (reading and listening) being tested indirectly through preparation for the test and through the skills required to interact effectively during the test.
JUNIOR TIE and TIE
TIE is currently available in two formats – Junior TIE and TIE.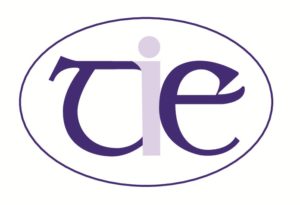 Junior TIE is designed for secondary school students. In all other respects the preparation and conduct of the exam is similar to TIE, which has been designed for all students of all abilities and motivations following either long or short courses in language schools or other educational institutions.
TIE is a learner-centred exam which is flexible, i.e. designed to recognise and accommodate the needs and interests of each learner whatever their level of English, age, cultural or educational background. The test is task-based with the content chosen by each individual learner and can therefore be used to assess learners with the following needs and motivations:
learners of English for general purposes;
learners of English for business, professional or academic purposes;
learners of English as a second language.
CERTIFICATE After taking TIE, each candidate is awarded a certificate recording their 2 grades. This certificate tells candidates their level for each part of the test – oral and written – and awards them a separate grade for each section.
The TIE certificate is suitable for inclusion in a learner's European language portfolio or Europass language passport.